Unspoken Identities
Curated by Abdiel D. Segarra Ríos
15 February – 31 March 2023
Ana Mas Projects, Hospitalet de Llobregat
At the present time, art produced by Puerto Rican artists is experiencing a moment of appreciation in which international institutions –especially those based in the United States– are very attentive to discourses that emerge through it around issues such as the colonial relationship between Puerto Rico and the United States, the identity contradictions that arise from the experience of this relationship both inside and outside the archipelago, and on artist's own work as a decolonial practice. Examples of this are current and recent exhibitions devoted to Caribbean, Puerto Rican and diaspora art, such as 'Forecast Form: Art in the Caribbean Diaspora, 1990s–Today' curated by Carla Acevedo-Yates at the Chicago Museum of Contemporary Art (ongoing), 'No existe un mundo poshuracán: Puerto Rican Art in the Wake of Hurricane Maria', curated by Marcela Guerrero at the Whitney Museum of American Art (ongonig), 'Nostalgia for My Island: Painting from the Museo de Arte de Ponce 1786 -1809' at the National Museum of Puerto Rican Arts & Culture, Chicago (ongoing) or 'Tropical Is Political: Caribbean Art Under the Visitor Economy Regime' curated by Marina Reyes Franco at the American Society NY/COA (2022).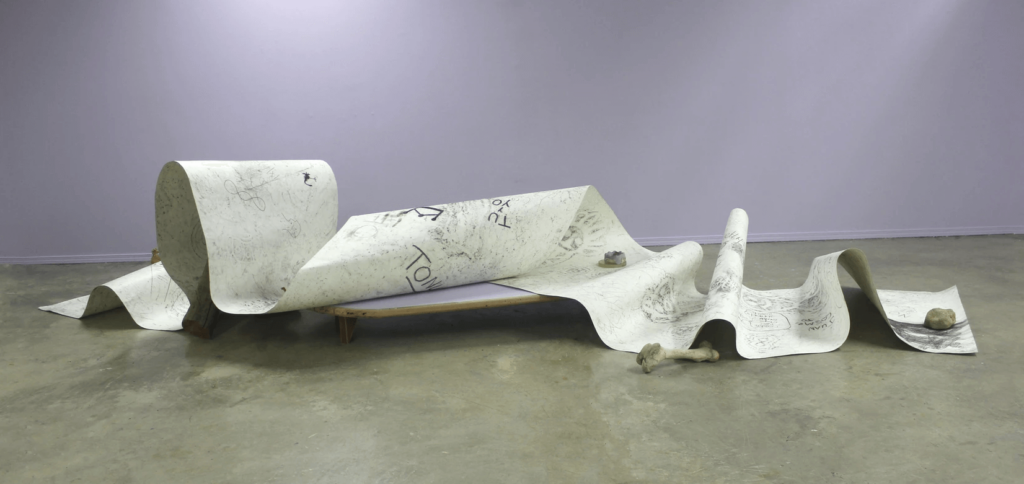 'Unspoken Identities' responds to this interest in engaging in dialogues that can help to build a new perspective on the art from the Caribbean and its diasporas, and expand the possibilities of dialogue for Puerto Rican art beyond the local and American stages. Thanks to this exhibition, Ana Mas Projects reestablishes the pre-pandemic bond that it had maintained with Puerto Rico through previous exhibitions such as 'A fact of differences' curated by Carla Acevedo-Yates in 2018 in Barcelona and other projects presented in San Juan from 2016 to 2019. In charge of the exhibition curatorship is Abdiel D. Segarra-Ríos –artist, cultural manager and independent curator– curator of '[…]ENTREFORMAS', the first major exhibition on Puerto Rican abstraction of the 21st century that took place at the Museum of Art of Puerto Rico in 2021.
With few previous references, 'Unspoken Identities' is possibly the first curatorial project dedicated to this matter presented by a gallery in Europe.